Bhâganâ - Lena weint nicht
[Bhâganâ - Short of Tears]
It feels like a long time ago that we made this short film that was handed in to the Berlinale in 2009 and later on premiered in the Blow Up Kino in Berlin.
The Story
Lena is not really sure whether or not to trust people. She does not allow others to come close. Based on a real event, this movie gives an insight into the world a mind and soul like Lenas is living in. Being always in the top of the job and public life, her private life collapses as she crosses the borderline of trying to let her heart guide her into entering an emotional world where her rational control should not be leading. In an attempt to find a solution to her inner conflict, Lena blondly tells her guru and life coach (Jens Hasselmann) that she rather cares for rabbits than for children. The oxymoron of this statements is obvious, when she throws her rabbit(*) out of the window in order to free herself from any bonding, before she commits a severe self-destruction.
The Location
Berlin inside and out: Filmed in a classic Art Nouveau building in traditional Charlottenburg, the magnificent Tiergarten park, and the green surroundings of Brandenburg with their agricultural and natural flair. Each location picked resembles a mood within the many layers of happiness and distress in the mind of the protagonist Lena (Deborah Kaufmann), who is fancied by the attractive boyfriend (played by Mathis Künzler).
The final scene that reveals the deepest grief about the loss of a human being that was unable to let herself fall trustingly, was filmed at the lake side in Tiergarten park where steps are ascending into the water as if inviting to just let yourself drown. The scene was filmed directly from the water with a tripod stuck into the moody ground and an afterwards pretty much soaken wet camera man (Martin König). We were able to catch the perfect evening magic hour to capture this moment of a true finale.
The Cast
Three camera men were engaged to film specific scenes in there own style, which added a certain touch to the respective characters and set-ups: Patrick Rupprecht, Martin König and Konstantin Freyer were the kings of steady cam and complicated camera moves on the inside as well as the outdoors scenes. Make-up artist and hair dresser Gina Puckhaber as well as Katarina Schremmer for the costume department were both magnificent in what they were doing.
Main cast were Deborah Kaufmann, Mathis Künzler and Jens Hasselmann.
Deep gratitude goes out to all team members in the costume, make-up, light, dolly, camera, assistance, catering and location scout department as well. It was a great time that will never be forgotten!
Behind the Scenes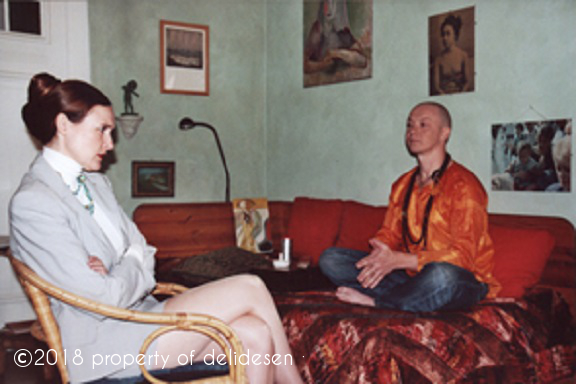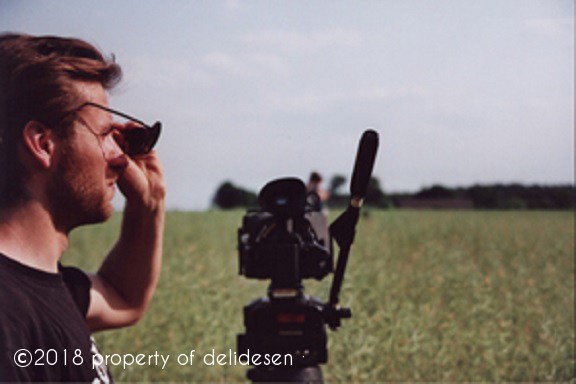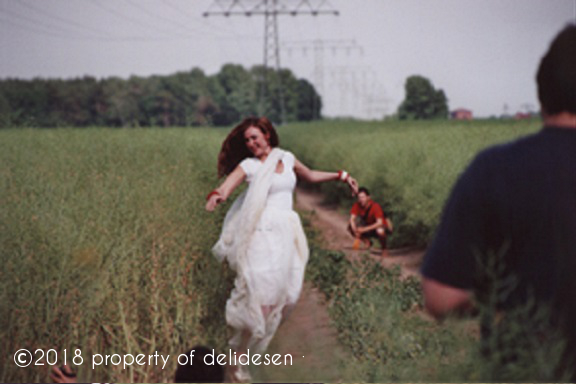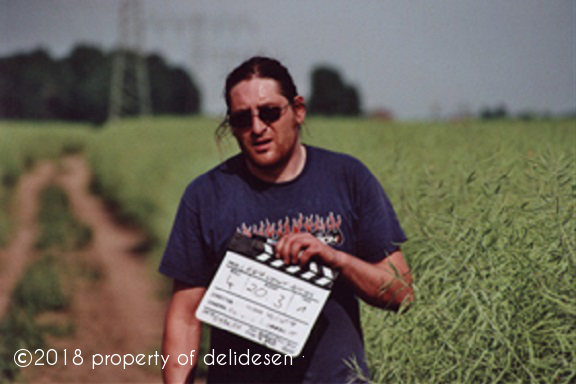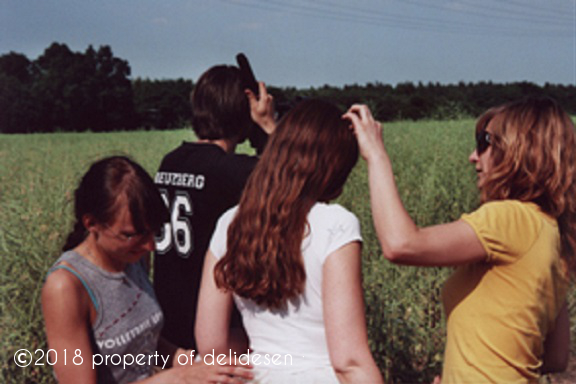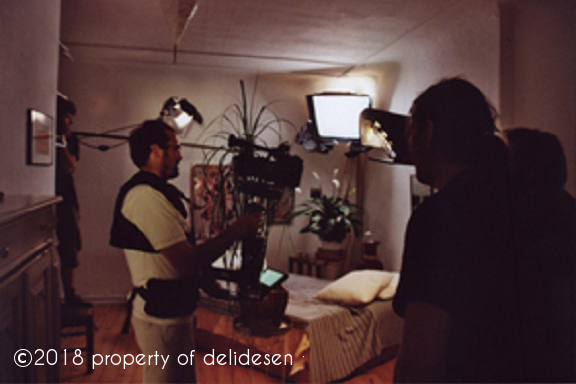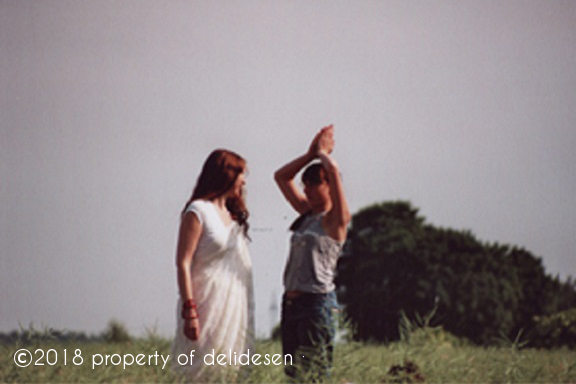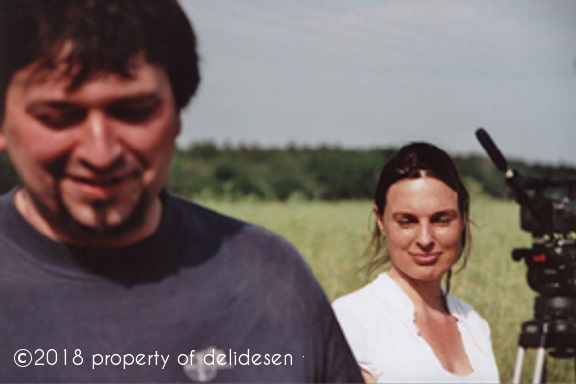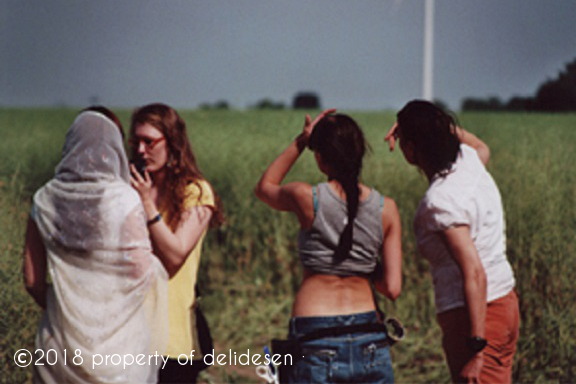 Info
Spoken language: German. Subtitles: English. Length: 16 Minutes. Format: 16:9. Filmed on HD in Color. Sound: Dolby Digital. Produced in 2008.
(*) No aminals have been harmed during or after the filming of the specific scenes and movie.
One Decade later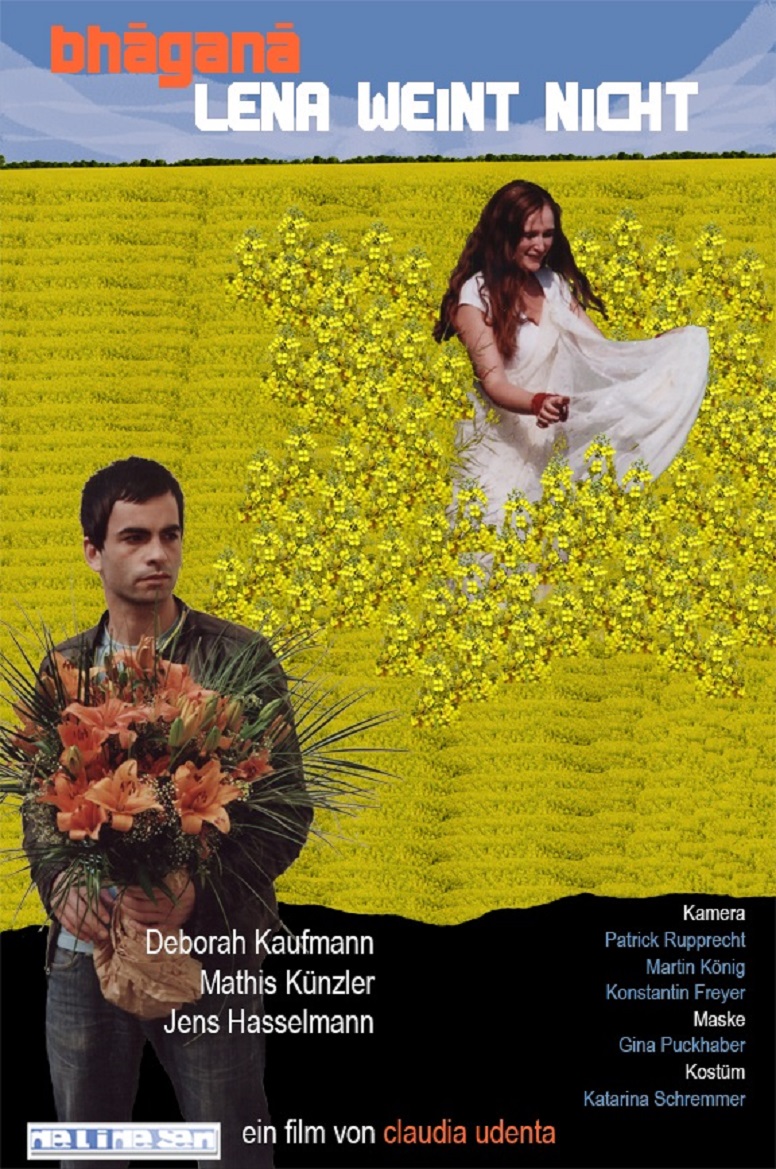 Being the writer and director of this short film, I would be glad, if the told story was not relevant anymore in todays world. Sadly, I believe that the symptoms are worsening. As we see ourselves as being so progressive and free, we rarely remember what it really looks like to be free, to be liberated and to be with ourselves. As we have been trained to follow schedules, we thrive on the success and material achievements. We even hunt things down as if our life depended on it. Still, those things we need so urgently, are reproduced in a fashionable matter: They return every decade and for every generation; just a bit altered, so that we do not dare to keep acquired things too long in our wardrobe or storage facilities.
As a matter of fact, emotions are swiped away and socalled connections are still based on an imagined market value or security index of the people and persons we surround ourselves with. We want to live by the standard. We want a smooth and successful life. Whatever that is. Through our journey in life we ideally pass different stages of consciousness. So when the material urge is satisfied (yes, it is indeed possible) our self-evaluation should kick in and give us a hint on what to really do with our lifes instead of just chasing fashion and trends. We are surrounded by pure marketing. Our daily steps are channeled into streets and walking tunnels, sidewalks and jogging tracks. We should not dare to even touch the green areas with our naked feet and actually feel the grass growing. Those sites are strictly for display and climate control within urban areas to avoid heat columns building up, hence making our lives unbearable.
We grow up chasing windmills. We follow seductions, but the satisfaction never lasts long. We are hamsters in a spinning wheel. This wheel seems to dictate the speed of life. The wheel seems to dictate the direction we are going. We commit to helping others building their empires, while we gain a small bit of the whole profit. We are caught in a net of financial obligations and a controlled idea of what success looks like which is constantly displayed in the media. What do we feel, when we turn the switch to the off-momentum? How does it feel? Yes, it is confusing. We suddenly have possibilities we never had time to think of before. We could be creative. We could be lazy. We could design our own fashion. We could grow our own food. We could be alone! Oops. And what is so frightening about it?
Whenever we do not join the party, we are labelled. We are suspicious. People who dedicate their lifes to themselves are seen as being egoistic. This can be seen in many aspects of society. When we do not follow the given paths and fulfill our duties to society, we become a danger to the rules and established way of seeing things, life and the world. The majority will not leave much space for individuals. True individuals. Depression and suicide rates are not declining, despite we live in welfare countries and enjoy fluent water and electricity by a switch. We have distant ourselves from us. We follow an self-exploitive life style with seems to give us choices. But it doesn't. Our objections are overruled. Even if life had no goal at all, it would definitely not be designed to be enslaved by others.